Personalized Big Pouch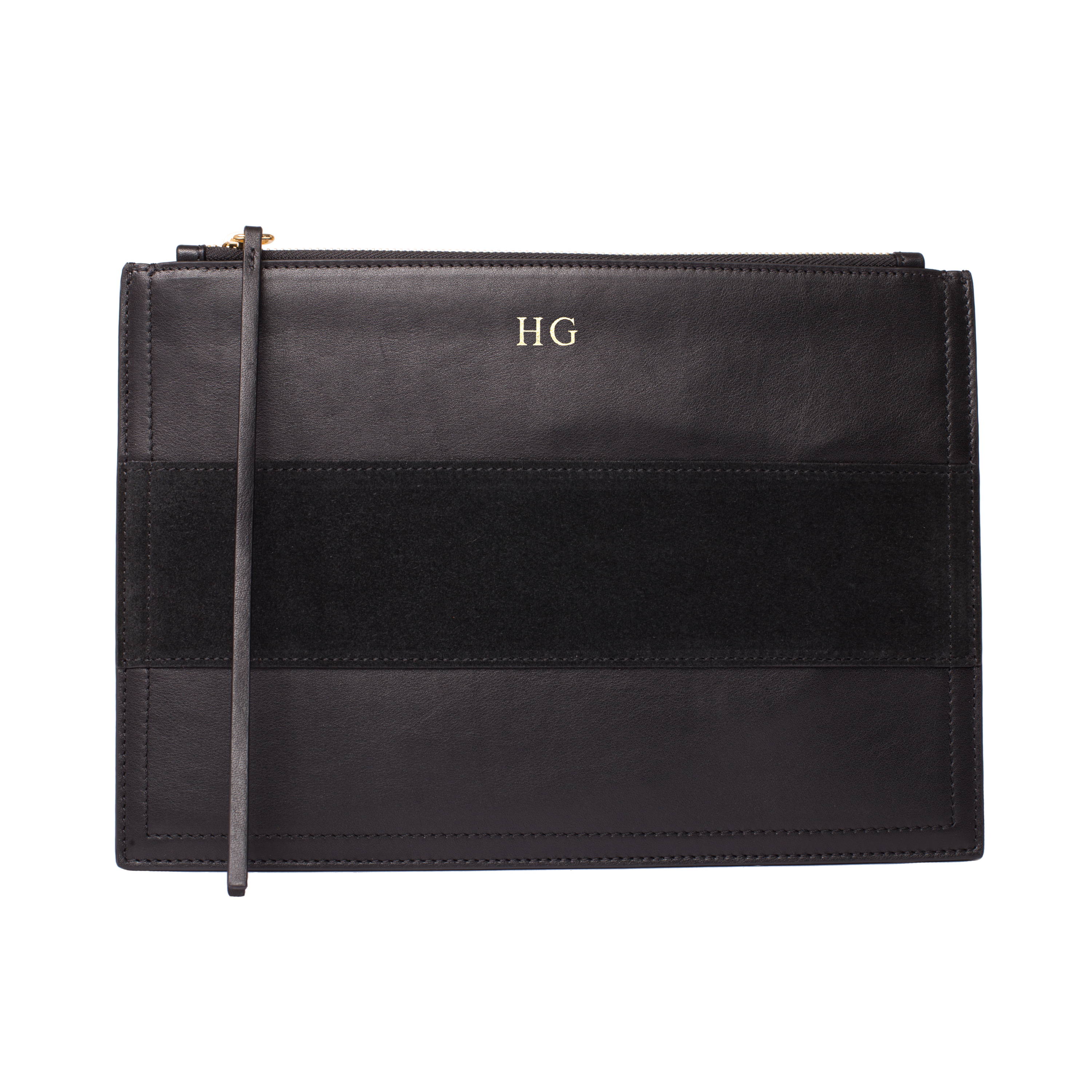 Our big pouch is made from Italian suede and smooth leather. It's design is timeless, elegant and yet inspired by modern aesthetics. We only use high quality materials to ensure the highest costumer satisfaction. The final step is your very own personalization – make it unique.
The leather is carefully selected in Italy. Our Italian tanneries are certified with German "The Blue Angel" - certificate for their sustainable and environmental practices. Through the ecological quality of the leather the big pouch lasts even longer. It is truly your perfect companion.
Our big pouches are finished with premium metal accessories. A side pocket and an attached keychain can be found inside each bag. The Lining is made from high-quality suede fabric which feels soft to the touch. They come in colors black, wine and soft blush. We deliver them in a premium dust bag, a gift box by MERSOR and make sure every bag is handled with care.
H: 20 cm
W: 29 cm
D: 1 cm
Designed in Berlin and 100% Made in Italy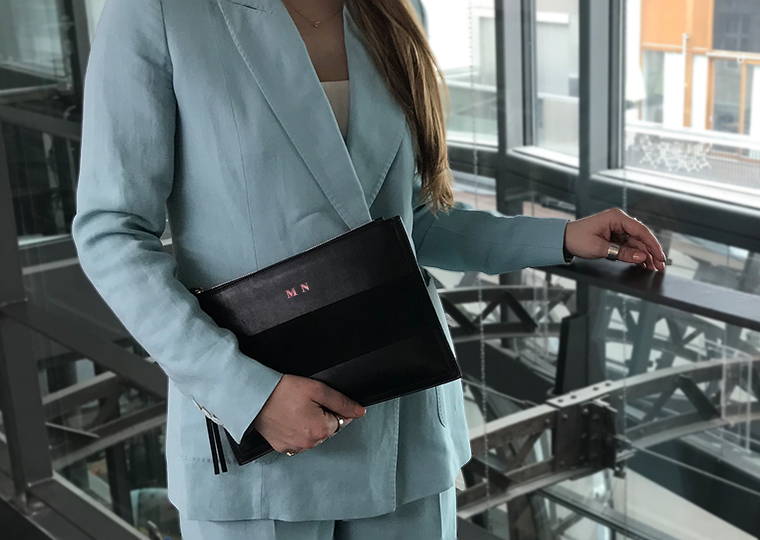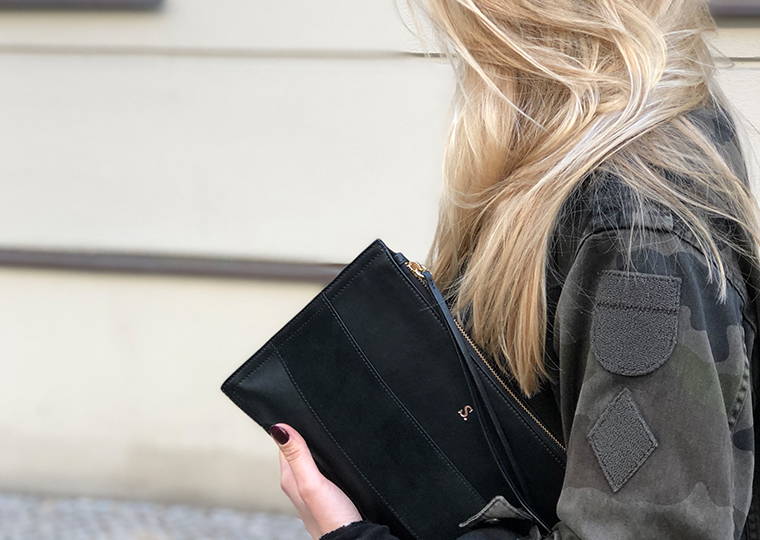 You are wondering what you can fit into your personalized clutch in pouch style?
Don't worry - we've got you covered. It carries all you need for the perfect night out, dinner date, or any occasion that makes you feel special. It truly is the perfect companion.


Key, Make-up, Wallet, Mobile Phone are just a few to name.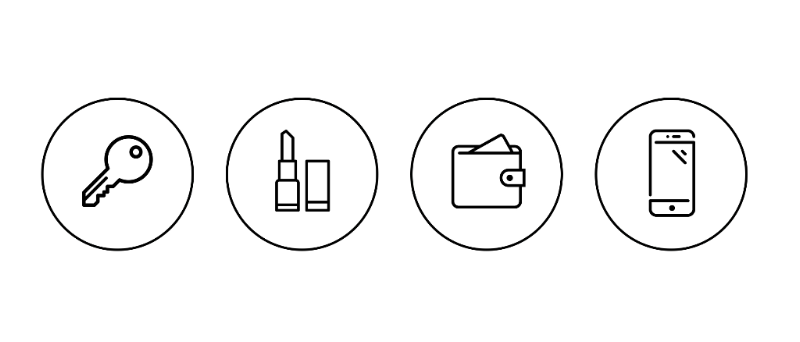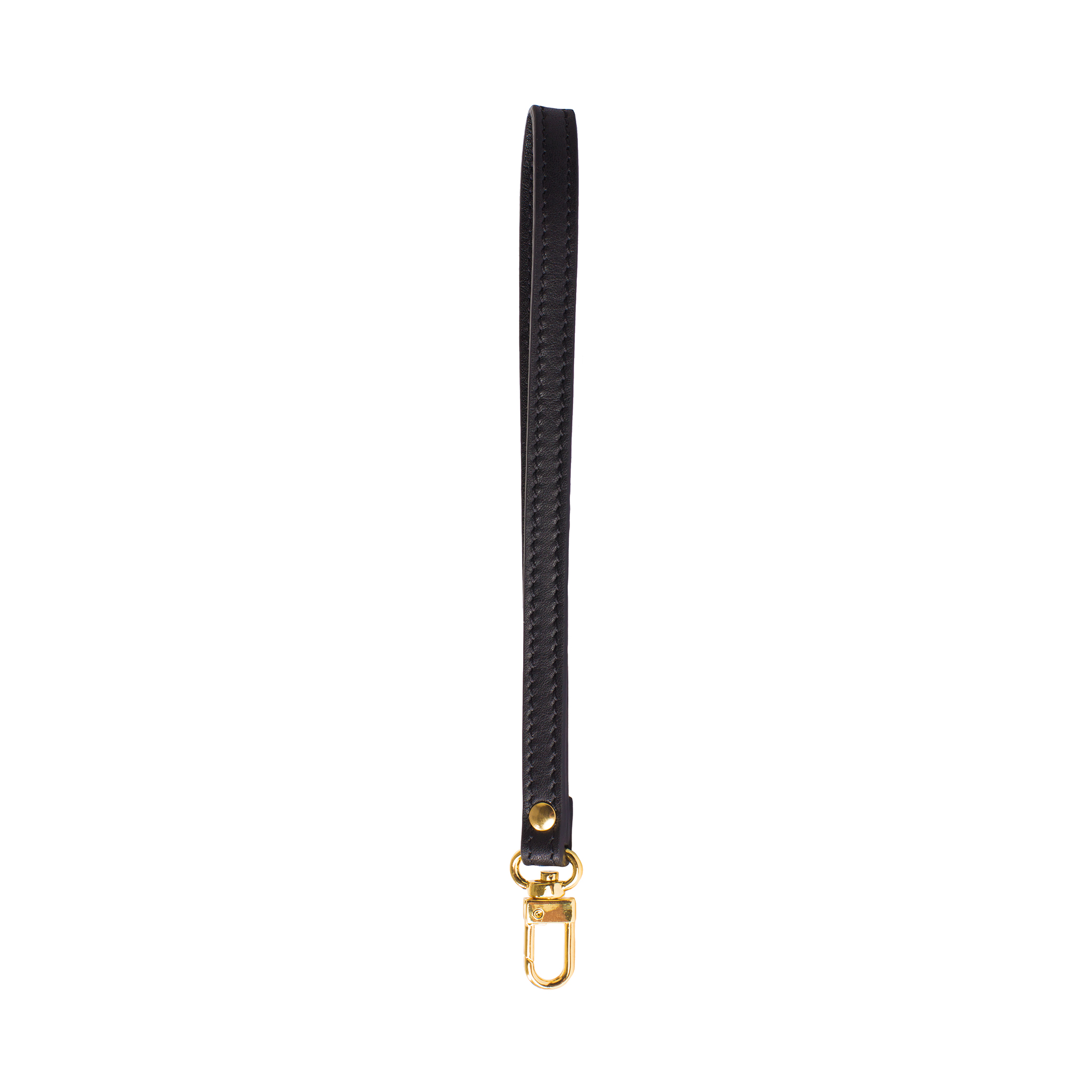 Don't forget your Wristlet.

Carry your big pouch easily around your wrist. Our matching wristlets are designed for the pouches and made out of the same quality leather.
Mix and match colors and leather types!
The personalized big pouch was designed for your perfect night out.
Inspired by the versatile lifestyle of Berlin, this bag is designed to accompany you perfectly on your girls-night-out, date night or any dinner date. Complement it with a handy wristband - in the same color or mix'n'match it with other colors.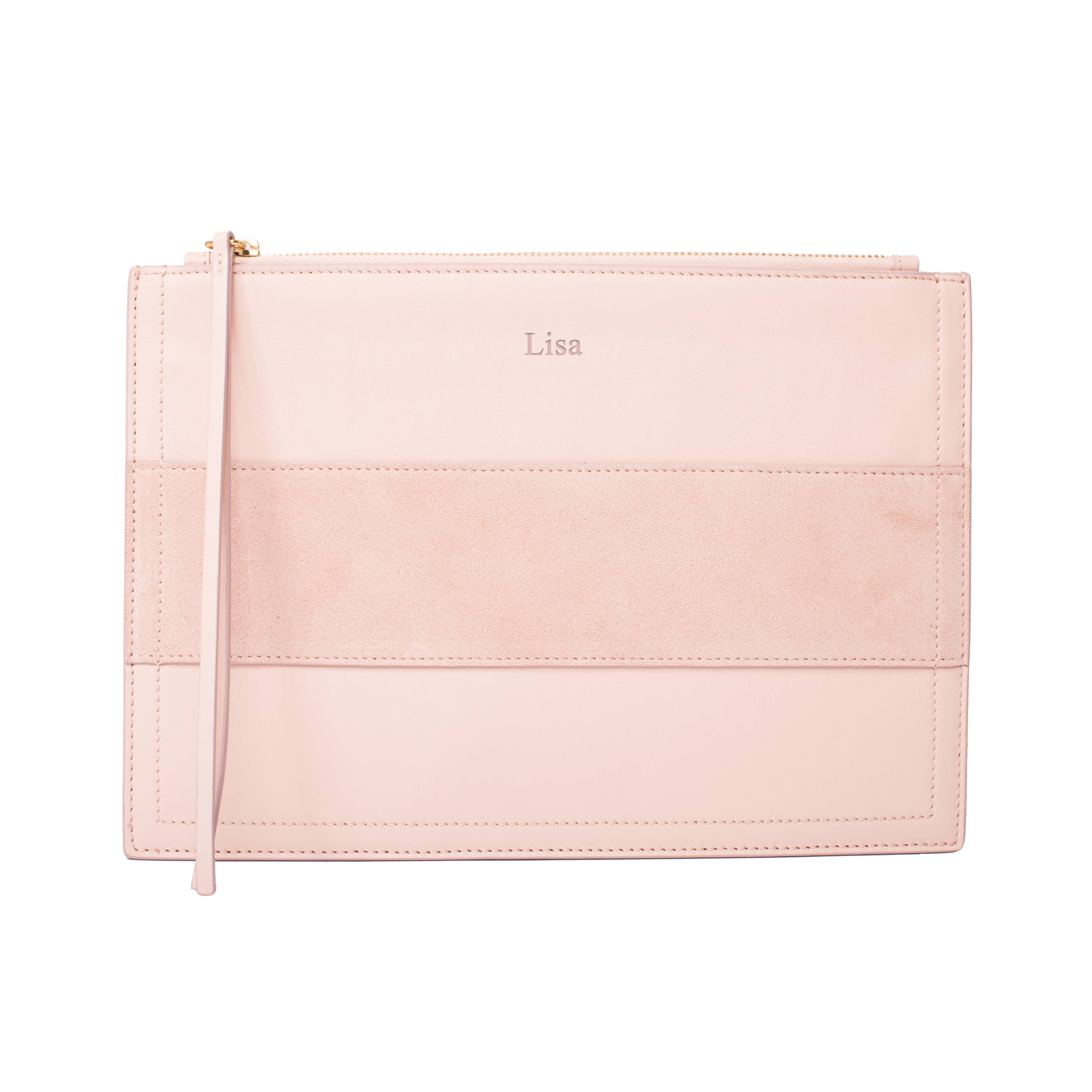 For all our handbags we offer free personalization. 
Add your monogram, initials, name, date or any other word with up to 10 characters. With MERSOR, personalization is easy, fast and complemenary to every product.